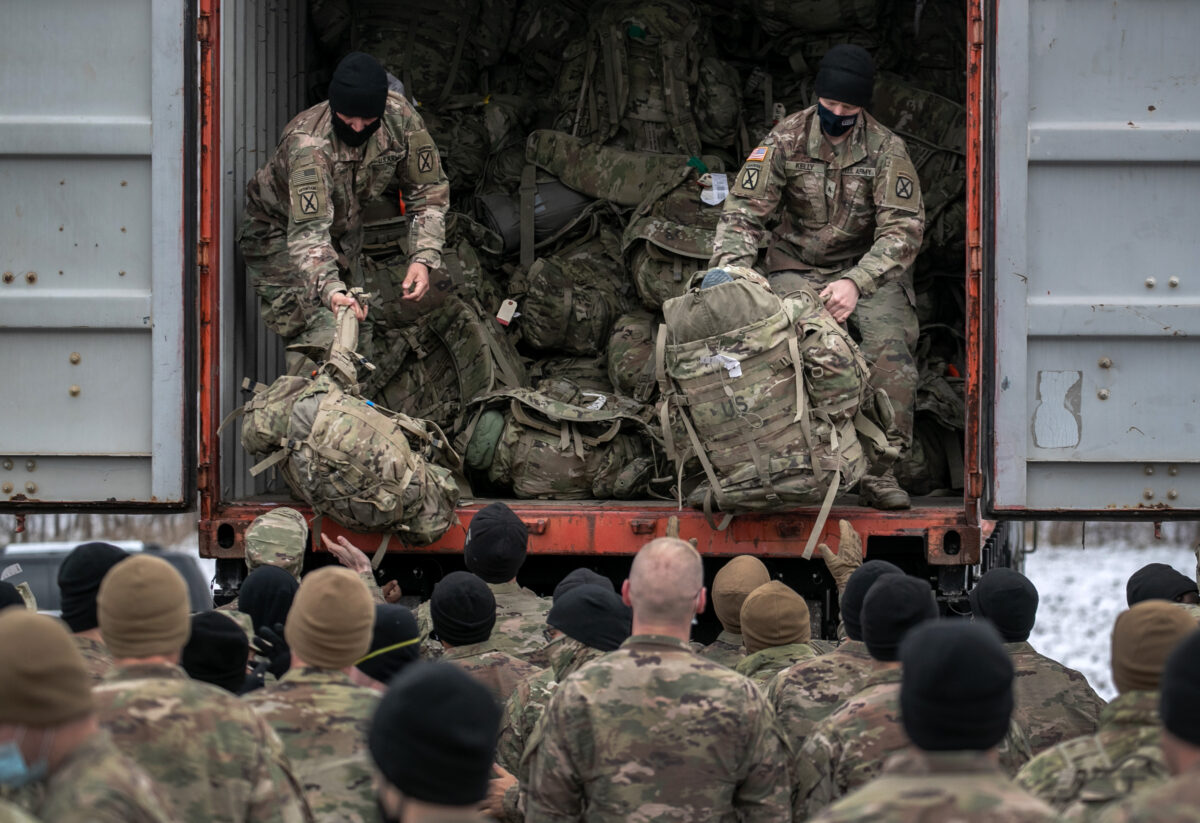 U.S. Army soldiers from the 10th Mountain Division retrieve their duffel bags after they returned home from a 9-month deployment to Afghanistan at Fort Drum, N.Y., on Dec. 10, 2020. (John Moore/Getty Images)
The U.S. military said on Tuesday that it completed approximately more than 90 percent of its withdrawal from Afghanistan.
In a statement, U.S. Central Command said that United States had officially handed over seven facilities to the Afghan ministry of defense.
The Pentagon said last Friday that a final withdrawal will be completed by the end of August.
President Joe Biden had instructed the Pentagon to complete the military withdrawal by Sept. 11, the 20th anniversary of the terrorist attacks on the United States, but the Pentagon now says it can finish the drawdown a little earlier.
The drawdown is largely completed. But a number of related issues need to be worked out in coming weeks, including a new U.S. military command structure in Kabul and talks with Turkey on an arrangement for maintaining security at the Kabul airport, and so an official end to the pullout will not be announced soon.
Reuters and The Associated Press contributed to this article. 


View original Post