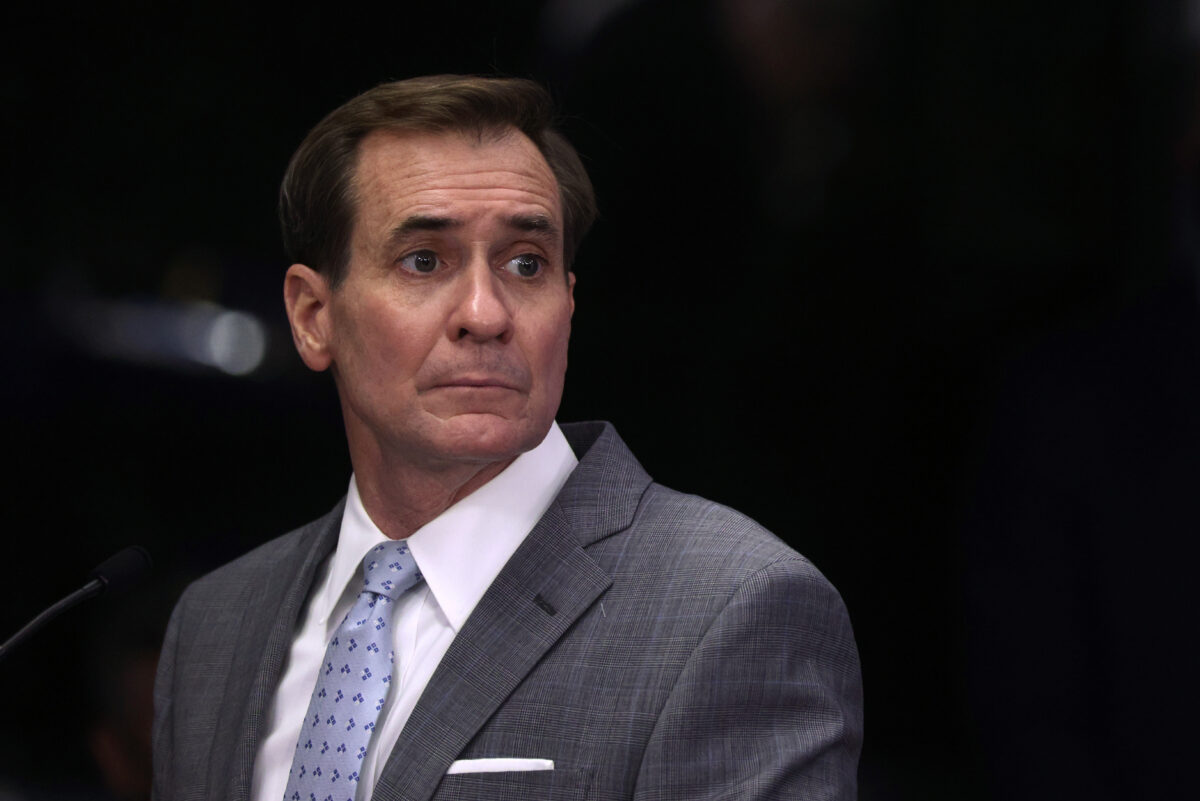 The Department of Defense (DOD) on Tuesday denied a report that alleged Pentagon officials plan to launch a program to screen social media content for extremist material.
"I think there's some misreporting on this. Actually I don't think there's been misreporting, I know there's been misreporting. There's no pilot program run by Mr. Garrison or the extremist working group to examine social media," John Kirby, the Pentagon's press secretary, told reporters in Virginia.
"There's no effort inside this extremist working group to somehow spy on every individual in the military or spend hours and hours just gleaning through social media activity, just for the sake of doing it. This isn't about some sort of surveillance program of our own people," he added later.
The Intercept, citing internal DOD documents, reported this week that Bishop Garrison, a top adviser to Defense Secretary Lloyd Austin, was designing a social media screening program, which would "continuously" monitor members of the military for "concerning behaviors."
The House Armed Services Committee said it was aware that the Pentagon was "exploring a means of implementing social media screening in conjunction with background investigations."
But Kirby said he did not know of any pilot program like the one described.
"I would remind you—and I think you know this—that we already take a look at the social media footprint when we are considering recruits as they come in. Many of the services do that—in fact, I think all of them do that, which is just good common sense," he said.
"And we do have—and there has—for a long time, well predates the extremist working group—an insider threat program here at the Pentagon that we're always looking to improve. And part of that insider threat program is to take a look at social media activity out there so that we're—that we can be as informed as possible. But there's no pilot program," he added.
The insider threat program involves monitoring the social media of active members when there is concern about the potential of a threat coming from inside the military.
In a press release in April announcing actions to counter extremism in the DOD, and establishing the working group led by Garrison, the Pentagon said the group would "discuss the Department's pursuit of scalable and cost-effective capabilities to screen publically available electronic information in accessions and continuous vetting for national security positions."
The group "will make recommendations on further development of such capabilities and incorporating machine learning and natural language processing into social media screening platforms," it also said, adding that it "will also ensure training addresses issues raised by commanders and supervisors on "gray areas" such as reading, following, and liking extremist material and content in social media forums and platforms."


View original Post