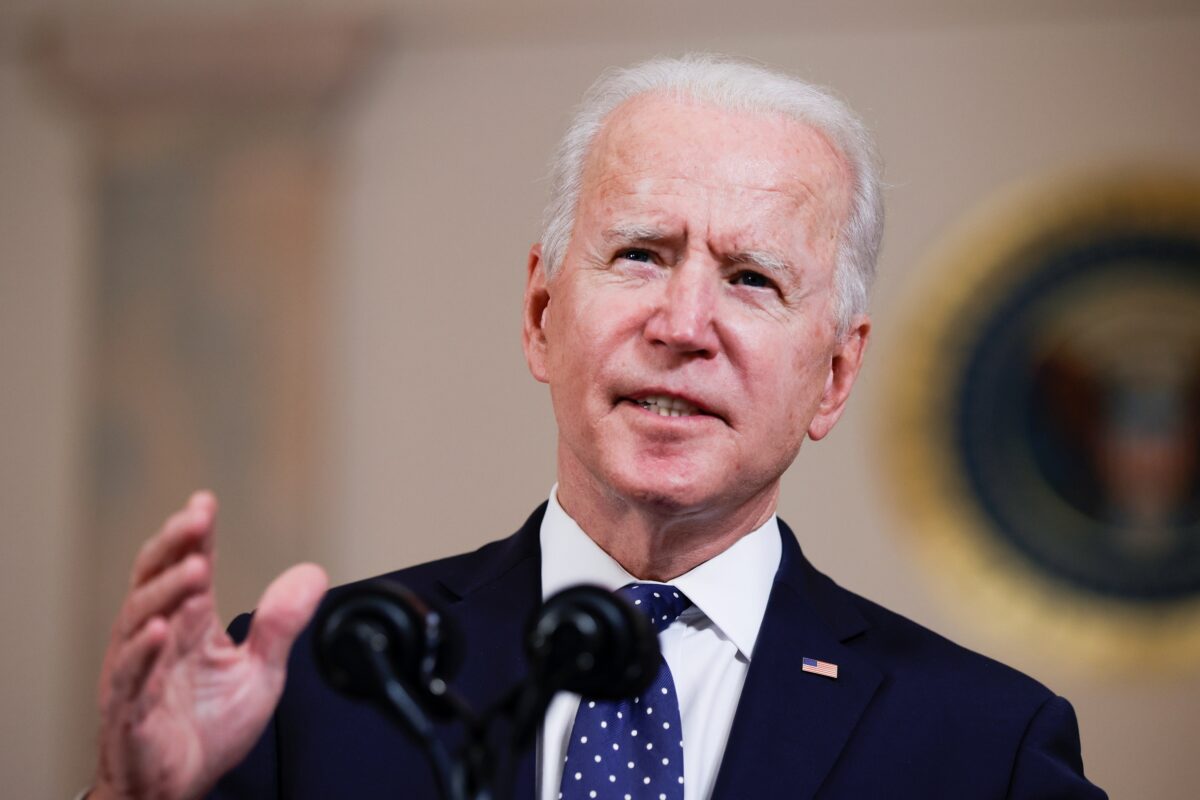 President Joe Biden is urging businesses across the United States to give workers paid time off to receive COVID-19 vaccinations.
The Biden administration is supporting businesses that do so by introducing a tax credit that will offset the cost of up to 10 work days, or 80 hours.
The credit was part of the American Rescue Plan, a $1.9 trillion package that included various COVID-19 relief measures and other provisions, but is only being detailed now.
The credit is only good for businesses and nonprofits with fewer than 500 employers.
The credit pays businesses for employees taking time off through Sept. 1 to get tested or vaccinated for COVID-19, or because they contracted the illness, or choose to quarantine because of exposure to a confirmed or suspected case.
"No one should have to lose a single dollar from their paycheck, because they got vaccinated, plain and simple," a senior administration official told reporters on a call, news outlets reported.
Biden plans to talk about the credit and how he wants employers to help workers get vaccinated during a speech later Wednesday.
"As part of that effort, President Biden is calling on every employer in America to offer full pay to their employees for any time off needed to get vaccinated and for any time it takes to recover from the after-effects of vaccination," the White House said in a statement.
Employers should "provide accurate and timely information and incentivize all Americans to get vaccinated," such as featuring discounts for people who do get vaccinated, the White House added.
All adults and teenagers from 16 and up became eligible in every state and territory to get vaccinated against the virus that causes COVID-19 on Monday. White House officials are recommending most Americans get a COVID-19 vaccine.
COVID-19 is the disease caused by the CCP (Chinese Communist Party) virus.
Approximately 26 percent of Americans have been fully vaccinated against the virus as of Wednesday morning. Another 14 percent have received one dose.
The two most-used vaccines in the country, one from Pfizer and another from Moderna, require two doses spaced three weeks or one month apart.
The only other authorized jab is from Johnson & Johnson. Use of that vaccine is on pause as officials investigate cases where recipients developed blood clots, including one woman who died. A European regulator recently found a possible link between the clots and the jab.
Biden will talk later Wednesday about how projections indicate the United States will reach his latest goal of having 200 million shots administered in his first 100 days in office.
"We remain confident in our ability to meet the needs that we feel will be out there in the public by the end of May and we will have enough vaccine for every American by the end of July without J&J. That is based on the supply that we've ordered from Moderna and Pfizer," White House press secretary Jen Psaki told reporters in Washington this week.
"Our focus is on encouraging—continuing to encourage people to get shots in their arms."


View original Post