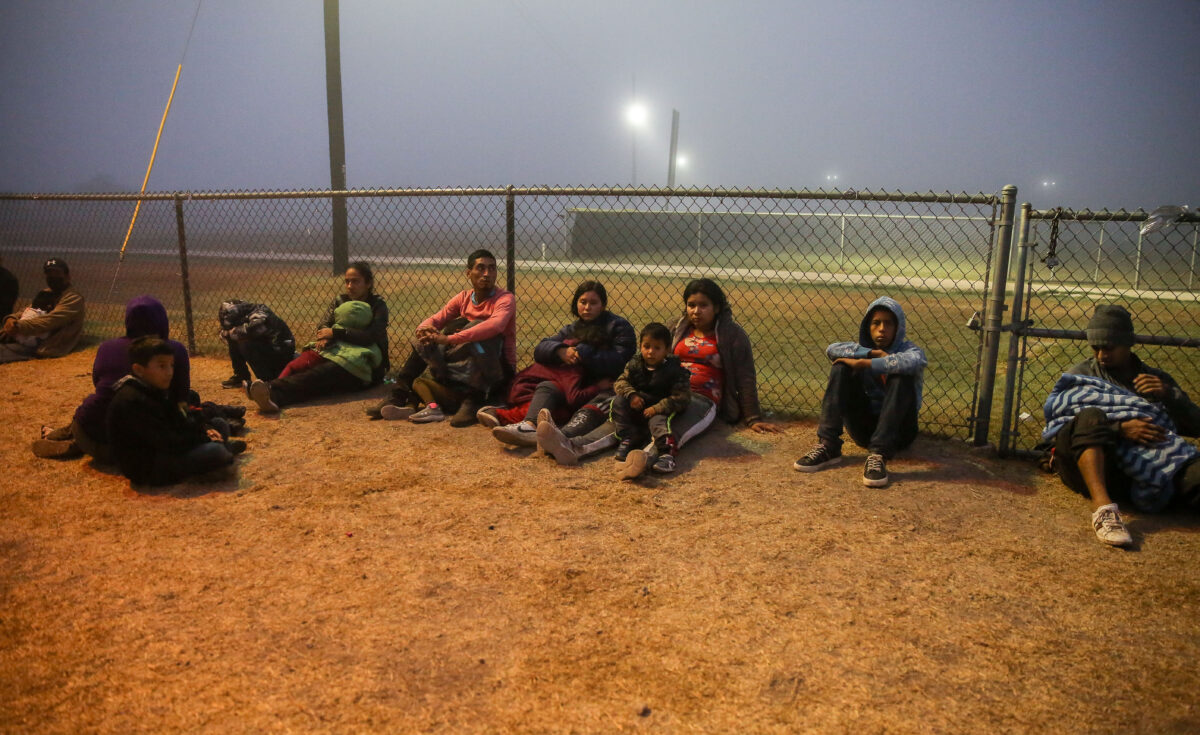 Twenty Republican governors on Tuesday called on President Joe Biden and Vice President Kamala Harris to "take action" to deal with the crisis along the U.S.-Mexico border, as throngs of people from Mexico and Central America continue to try and illegally cross into the country.
"Contrary to statements from your Administration, the border is neither closed nor secure," the governors said in a letter (pdf), adding that the crisis "is now spilling over the border states into all of our states."
The U.S. Customs and Border Protection in April said that there were 172,000 encounters between Border Patrol agents and illegal immigrants in March, including nearly 19,000 unaccompanied children.
The 20 governors said that state and federal authorities are "overwhelmed" by what they described as a "self-created crisis that exploits families, undermines public safety, and threatens our national security." It concluded by saying: "We urge you to take action to end the humanitarian crisis and secure our southern border immediately."
Separately, they contended that the Biden administration has provided "almost zero transparency" into their operations, adding that "we have neither the resources nor the obligation to solve the federal government's problem and foot the bill for the consequences of this Administration's misguided actions."
The letter contrasts with statements recently made by Department of Homeland Security Secretary Alejandro Mayorkas, who touted progress along the border. In statements to the media, Mayorkas said that unaccompanied children are spending less time in Border Patrol facilities.
And on May 7, Mayorkas again blamed the previous administration for the surge in illegal immigrants and children being housed in federal facilities.
"When our administration began we inherited a system that had been torn down and dismantled and I said at the time in late March that we have a plan to address the challenge of the unaccompanied children," he said.
Mayorkas' claims along with recent photos of a relatively empty Border Patrol facility in Donna, Texas, however, were criticized by Rep. Henry Cuellar (D-Texas), who described the pictures as misleading.
"All they're doing is they're moving kids from one tent to the other tent and saying, 'Oh, they're not in the Border Patrol [custody],' but they're right next door," Cuellar told Border Report several days ago. "They're just next door in HHS [custody]," he said, referring to the Department of Health and Human Services, which also operates facilities that house unaccompanied children.
Homeland Security announced earlier this month that there were just 677 children in Border Patrol custody as of May 1, an 88 percent drop from March 28 when there were more than 5,700 children in custody.
The Epoch Times has contacted the White House for comment.


View original Post