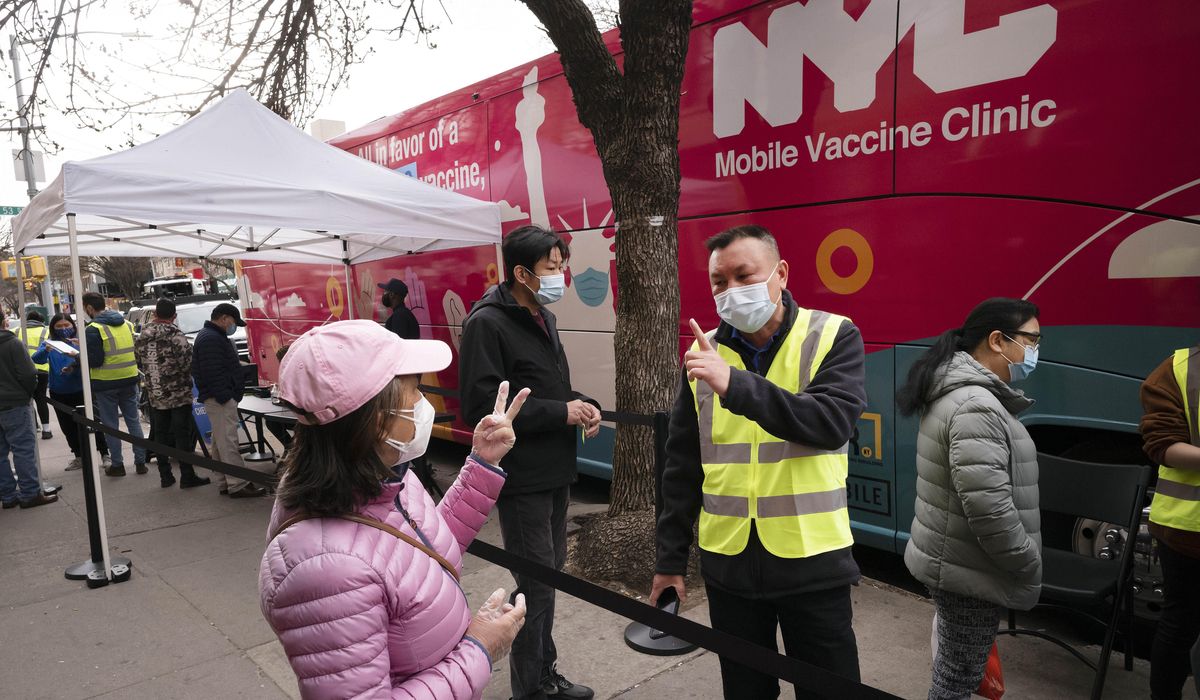 The Biden administration on Monday announced the distribution of $350 billion in emergency coronavirus aid to states and cities, bailing out budget coffers and weighting the money to states with higher levels of unemployed workers.
New York City topped the list with more than $4.2 billion in aid, followed by Chicago with more than $1.8 billion and Los Angeles with $1.2 billion. San Francisco, home to House Speaker Nancy Pelosi, came in at $453.5 million.
Among states, Florida will receive more than $1.4 billion, Texas $1.38 billion and California $1.2 billion.
Treasury Secretary Janet Yellen said the states and localities can use the money, part of the American Rescue Plan signed into law in February, to "fill revenue shortfalls" and support communities hardest hit by the pandemic.
"With this funding, communities hit hard by COVID-19 will able to return to a semblance of normalcy; they'll be able to rehire teachers, firefighters and other essential workers — and to help small businesses reopen safely," Ms. Yellen said.
She said the funding "will create jobs and help fuel a strong recovery."
The money is arriving even as the economy has steadily improved, with employers adding more than 1 million jobs in the first four months of this year.
President Biden also is calling on Congress to approve more than $4 trillion in additional spending for infrastructure rebuilding, child-care programs and many other agenda items.




View original Post