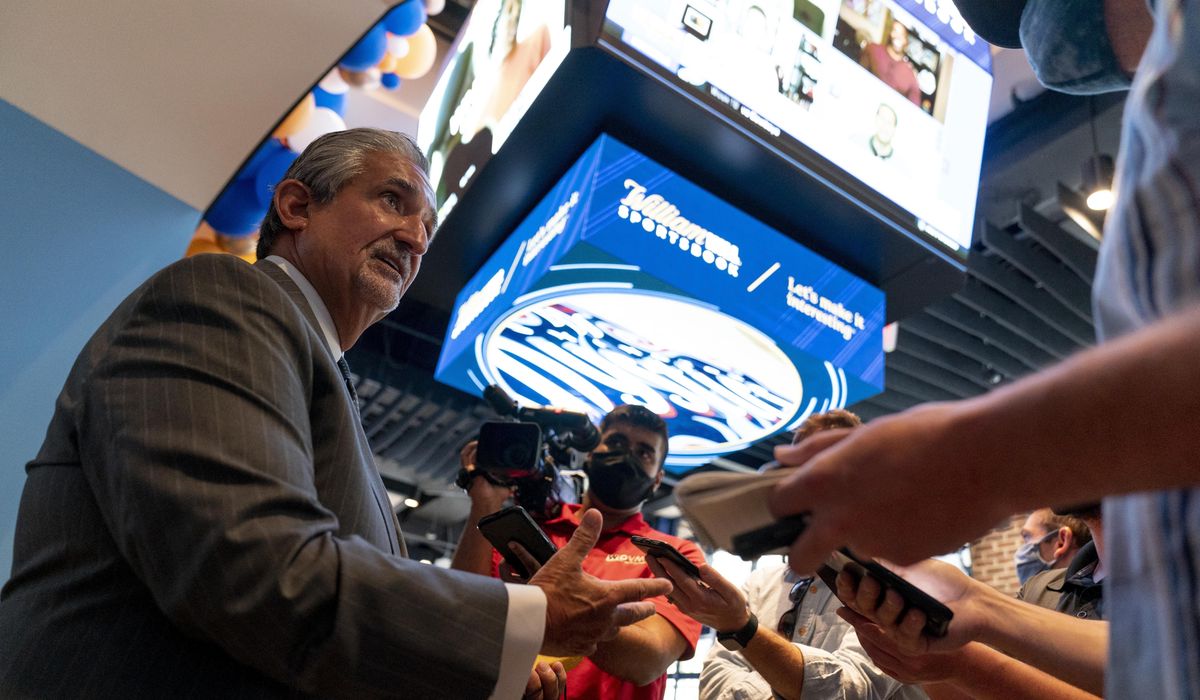 Monumental Sports is joining the blockchain, launching digital artwork collaborations with the Washington Capitals and the Washington Wizards, the company announced Wednesday.
"Monumental Sports & Entertainment is a digital first company, and we consistently innovate to provide fans the richest, most immersive, and state-of-the-art experiences," Monumental Sports Founder and CEO Ted Leonsis said in a statement. "To have the chance to do that and partner with Naturel and Rob Zilla III, two renowned D.C. digital artists – and Caps and Wizards fans, respectively – has been phenomenal."
The digital artwork is what's known as an NFT, or non-fungible token —  a one-of-a-kind digital asset that exists through blockchain technology. Its metadata allows for the asset to be bought and sold on online marketplaces to have full transparency of all transactions associated with each item. 
Lawrence Atogiue, also known as Naturel, was commissioned to design the Wizards NFT collection and Robert Generette III, or Rob Zilla III, designed the Capitals collection. 
The Wizards are creating an NFT that's free of charge for the first 500 fans in a marketing campaign that will be announced later this week.
Atogiue was tasked with creating the Wizards collection, titled "The Washington Wizards Starting Five," a five-part NFT series. The series celebrates the District, highlighting the energy and culture of the city. 
In the series, the "First Starter" and "Second Starter" are one of one NFTs that will be sold in an auction format and are accompanied by tangible items like courtside tickets, a game-worn jersey and a meet and greet with Leonsis. 
The other three options will have limited quantities with the more expensive option having fewer made. 
The Capitals will have two themed collections, one that celebrates the 2018 Stanley Cup Championship and one that pays homage to the team's "Screaming Eagle" jerseys. They will also have two one of one NFTs sold via auction with two NFTs sold as a limited edition in a buy-it-now format.
All of the NFTs will be available on OpenSea, an NFT marketplace. The Wizards collection will go on sale on July 12, while the Capitals collection will go on sale on July 15. 




View original Post